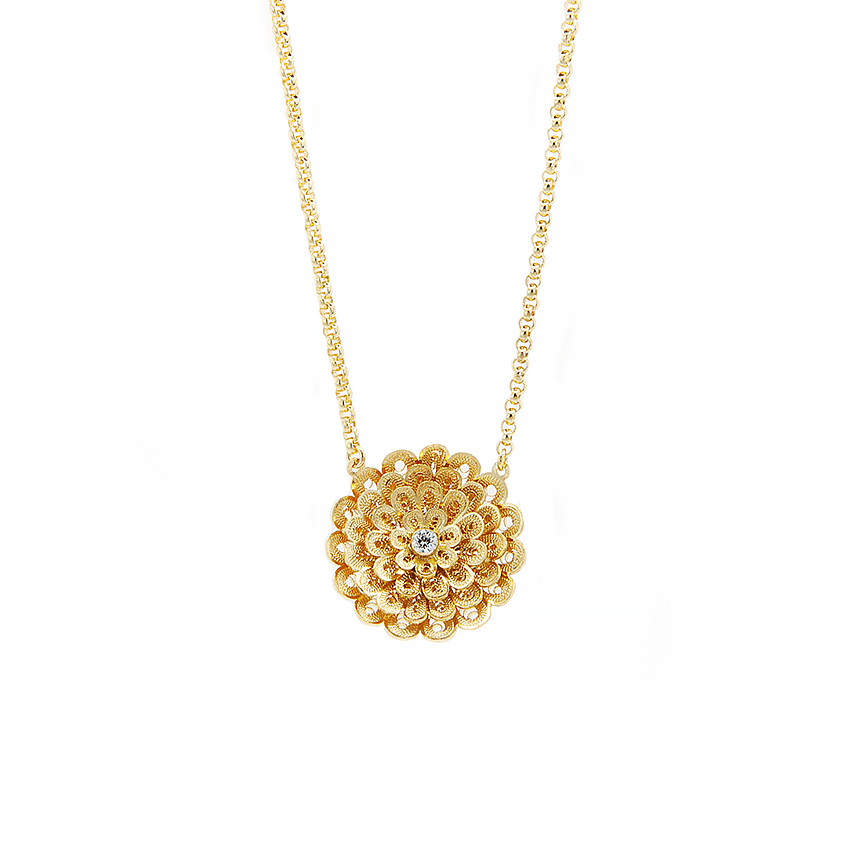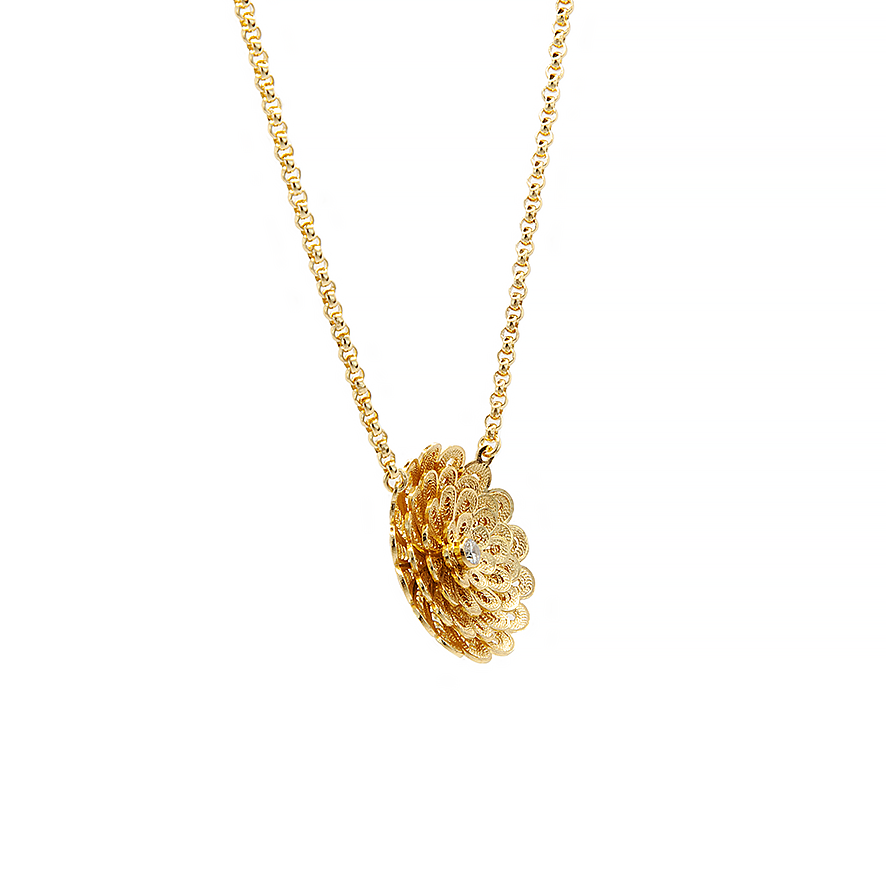 19.2k Gold | Sterling Silver | Precious Clear Stone
At Viana, we are always inspired by the beauty of nature and forever love and our Rosace collection is a wonderful combination of both! Handcrafted with love, this rosacea pendant necklace features a thin gold chain with a fully bloomed and intricately designed rose pendant embellished with a clear precious stone at the center. This golden filigree necklace looks dreamy, natural, and absolutely lovely!
The length of the necklace is 12.6 or 12 19/32 in (32 cms). The pendant has a diameter of 0.9 in or 31/32 in (2.5cms).
Free Shipping & Returns
All purchases can be returned or exchanged within 30 days, plus shipping is on us.
Learn More