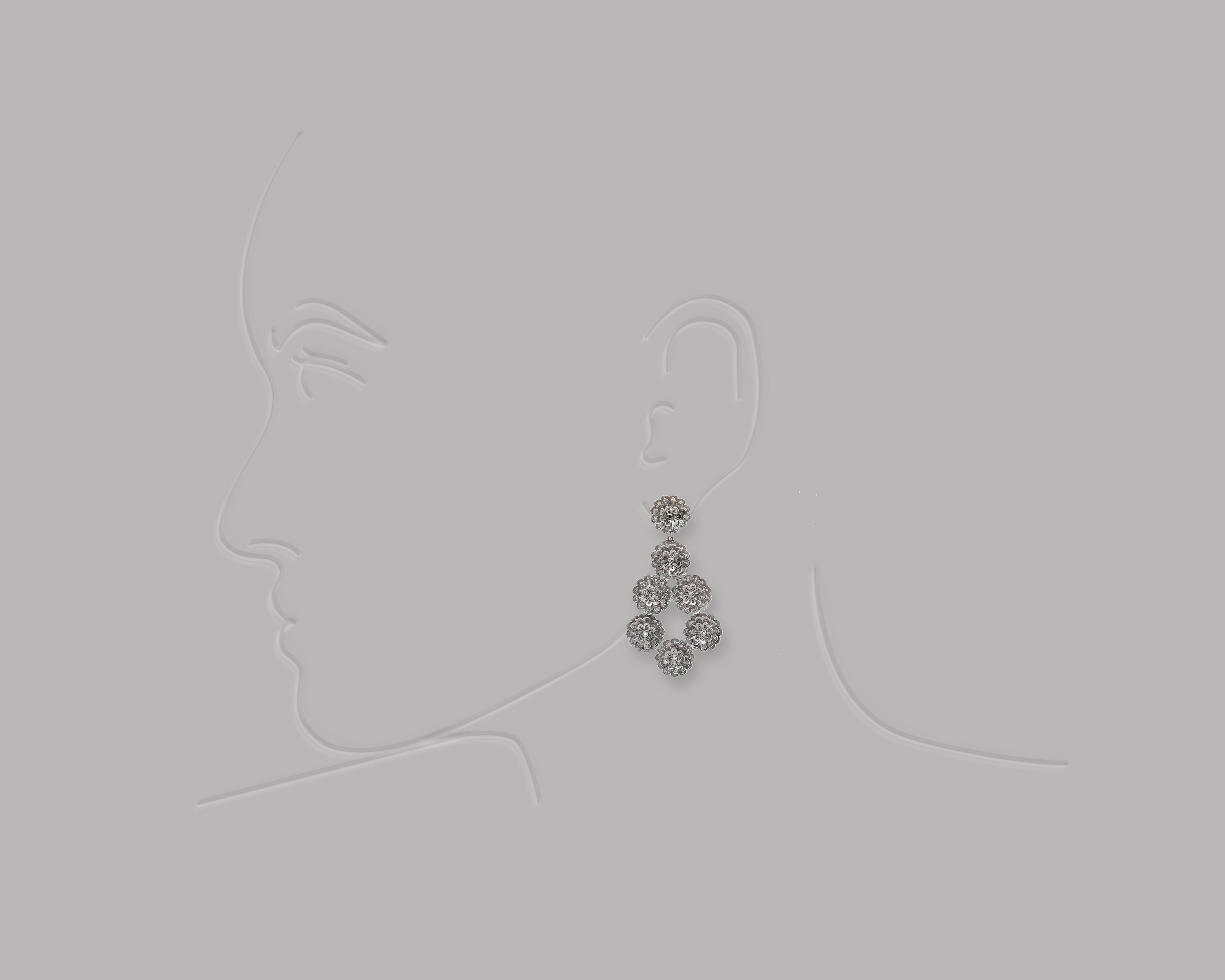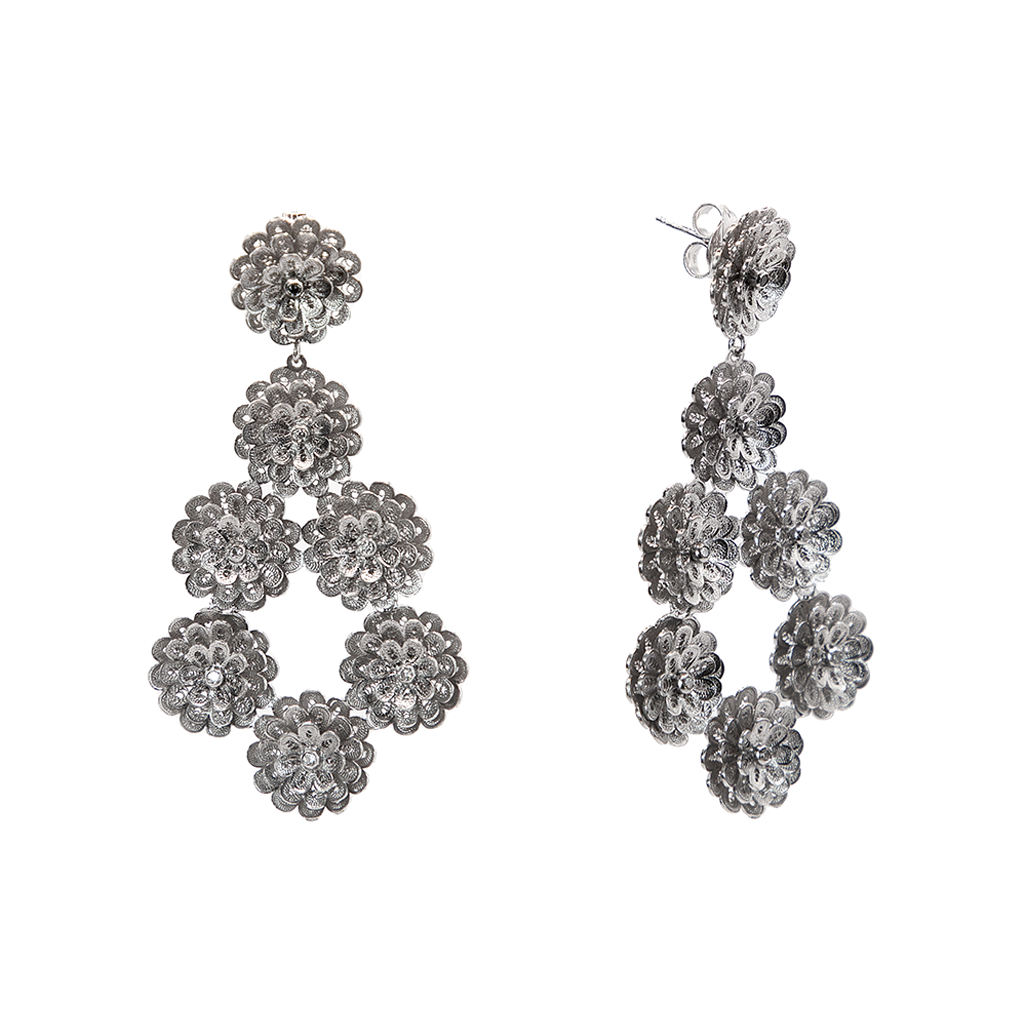 Rosace Drop Earrings in Sterling Silver - Silver Filigree Chandelier Earrings
Sterling Silver | 7 Precious Clear Stones
Nothing is more symbolic of love than a lovely blooming red rose! That's why we created this beautiful collection of Rosace jewelry in memory of the everlasting love of Ana and Thomas. Made of sterling silver, these

 silver filigree chandelier earrings
are designed with a beautiful blooming rose base and a rosacea drop made of six stunning blooming roses. The center of each rose is embellished with a clear precious stone that makes it sparkle just the way you do! 
Rosace Drop Earrings in Sterling Silver - Silver Filigree Chandelier Earrings
Free Shipping & Returns
All purchases can be returned or exchanged within 30 days, plus shipping is on us.
Learn More