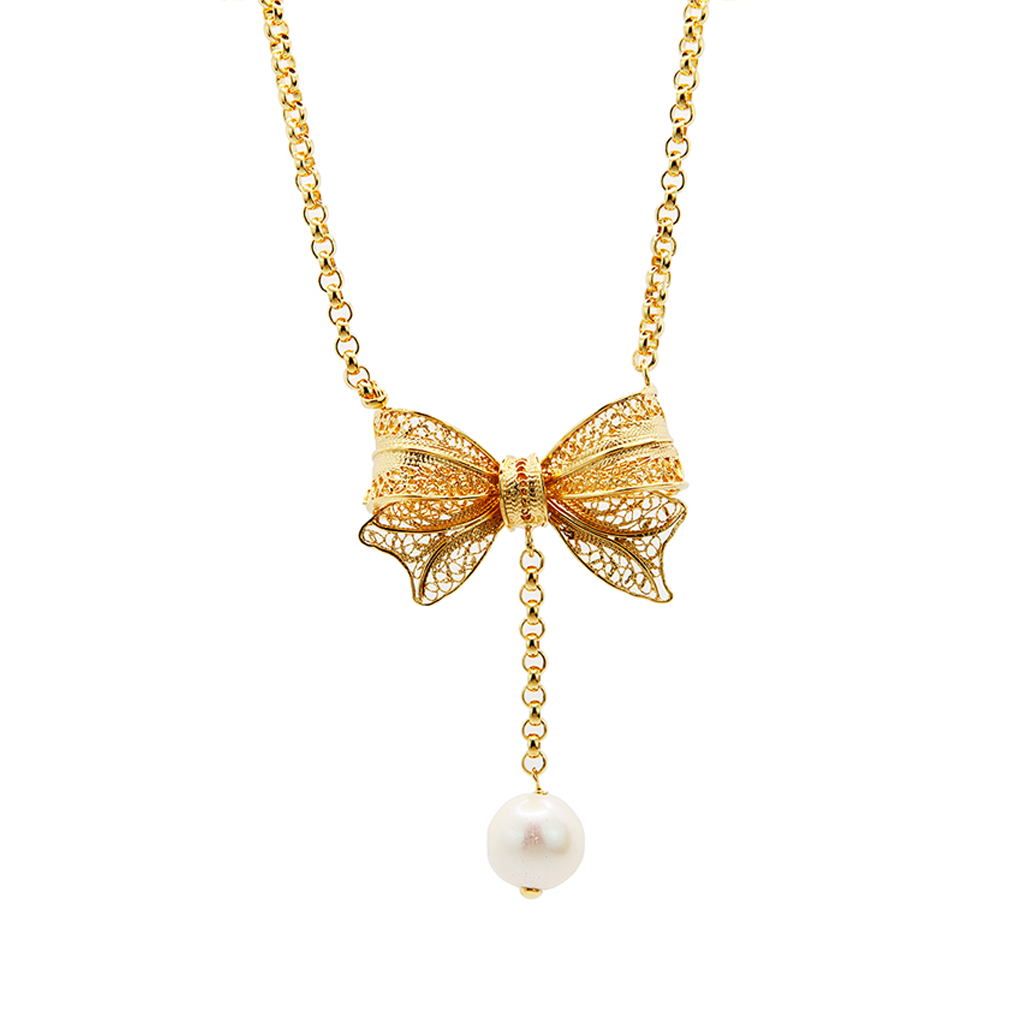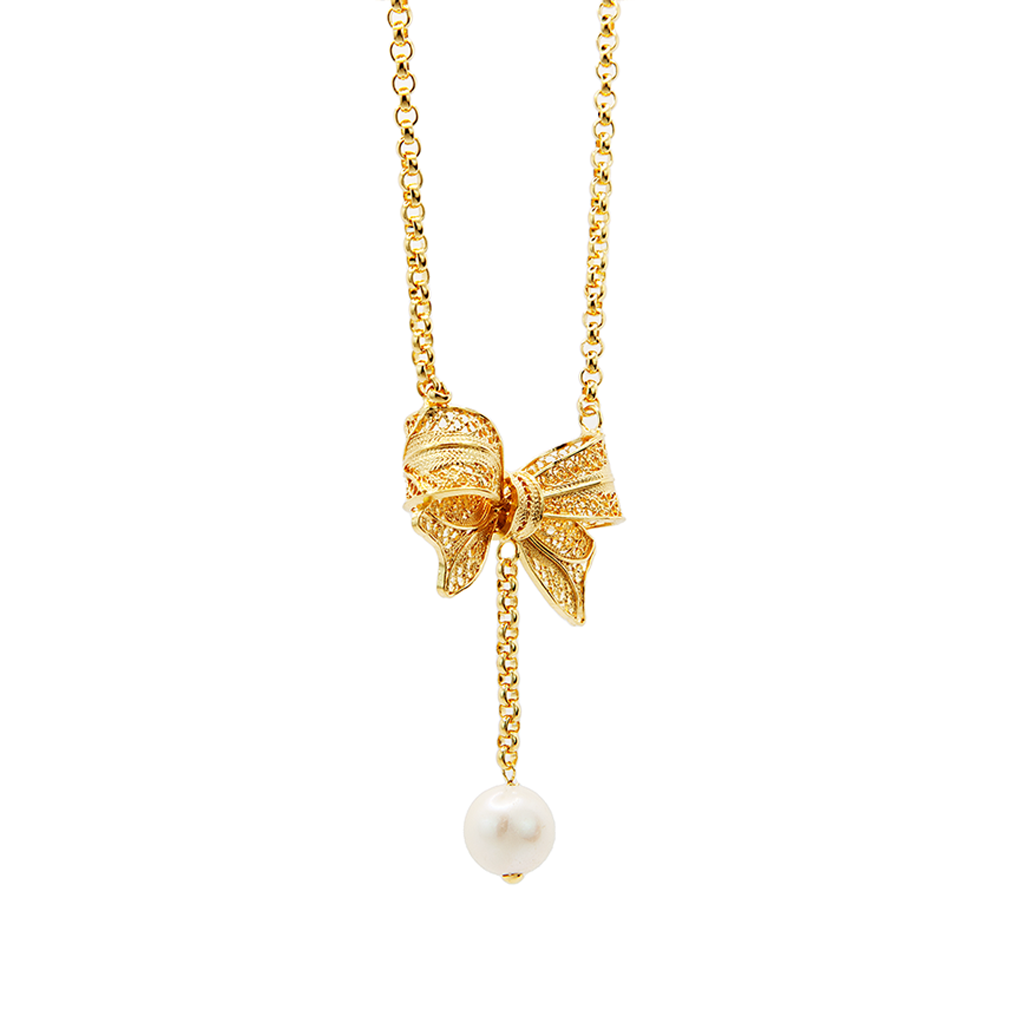 Lace Bow And Pearl Pendant Necklace - Sterling Silver Filigree Necklace
19.2k Gold | Sterling Silver | Freshwater Pearls
Lace patterns, a knotted bow, a dangling pearl, and a thin gold chain - at Vianna we know how to combine the best things to create something truly special! We take our inspiration for creating the finest pieces of jewelry seriously and that shows in our gorgeous bow and pearl pendant necklace. Made of sterling silver, this
sterling silver filigree necklace, plated in 19k gold,
exudes luxury and extravagance! Add this luxurious neckpiece to your jewelry collection today!
Lace Bow And Pearl Pendant Necklace - Sterling Silver Filigree Necklace
Free Shipping & Returns
All purchases can be returned or exchanged within 30 days, plus shipping is on us.
Learn More