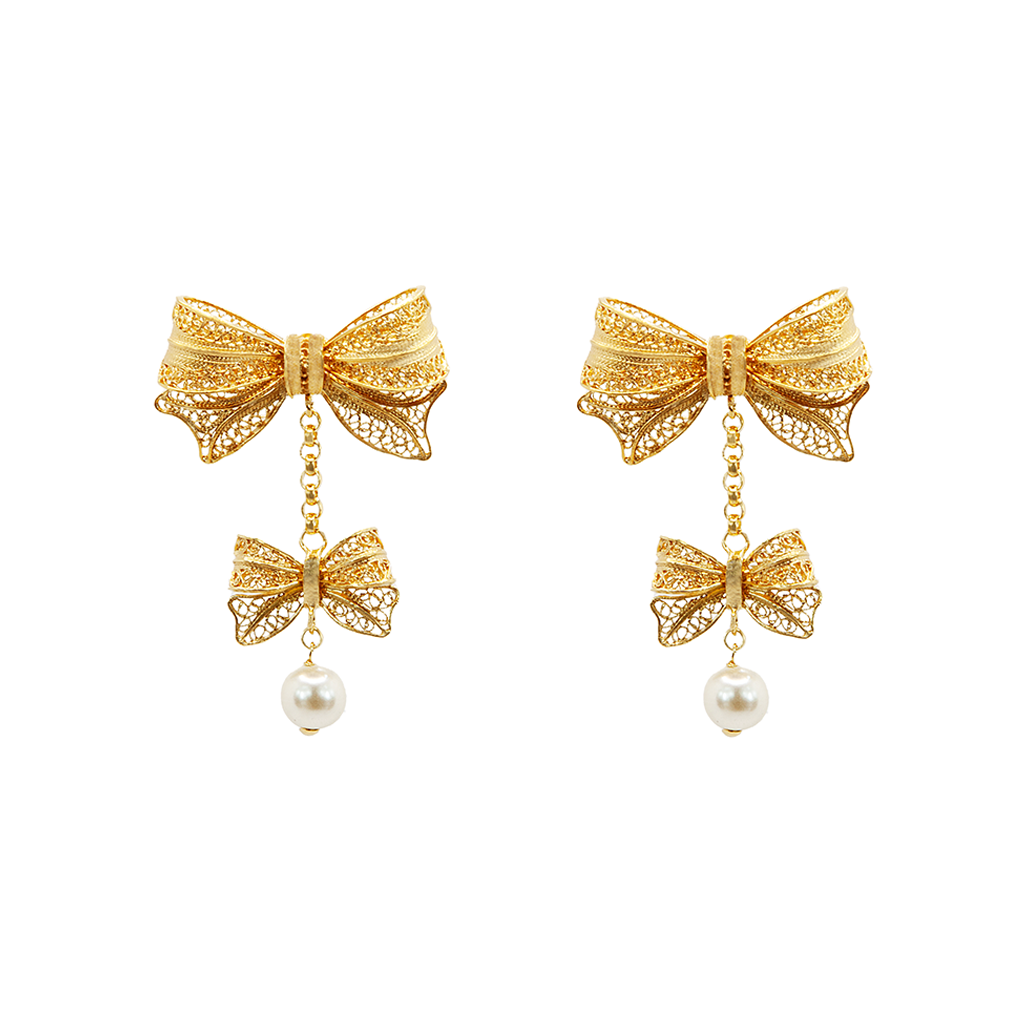 Dual Bow Dangle Earrings - Filigree Earrings Gold
19.2K Gold | Sterling Silver | Freshwater Pearls
Inspired by the bond of Ana and Thomas that can never be broken, this connected dual bow earring celebrates true love! Designed with two handcrafted bows that feature a gentle and delicate lace pattern, connected by a delicate golden chain, and completed with a freshwater pearl, this earring is a complete standout. A handmade masterpiece, these filigree earrings, plated in 19k gold, are just what you need to make a special occasion more special!
Dual Bow Dangle Earrings - Filigree Earrings Gold
Free Shipping & Returns
All purchases can be returned or exchanged within 30 days, plus shipping is on us.
Learn More