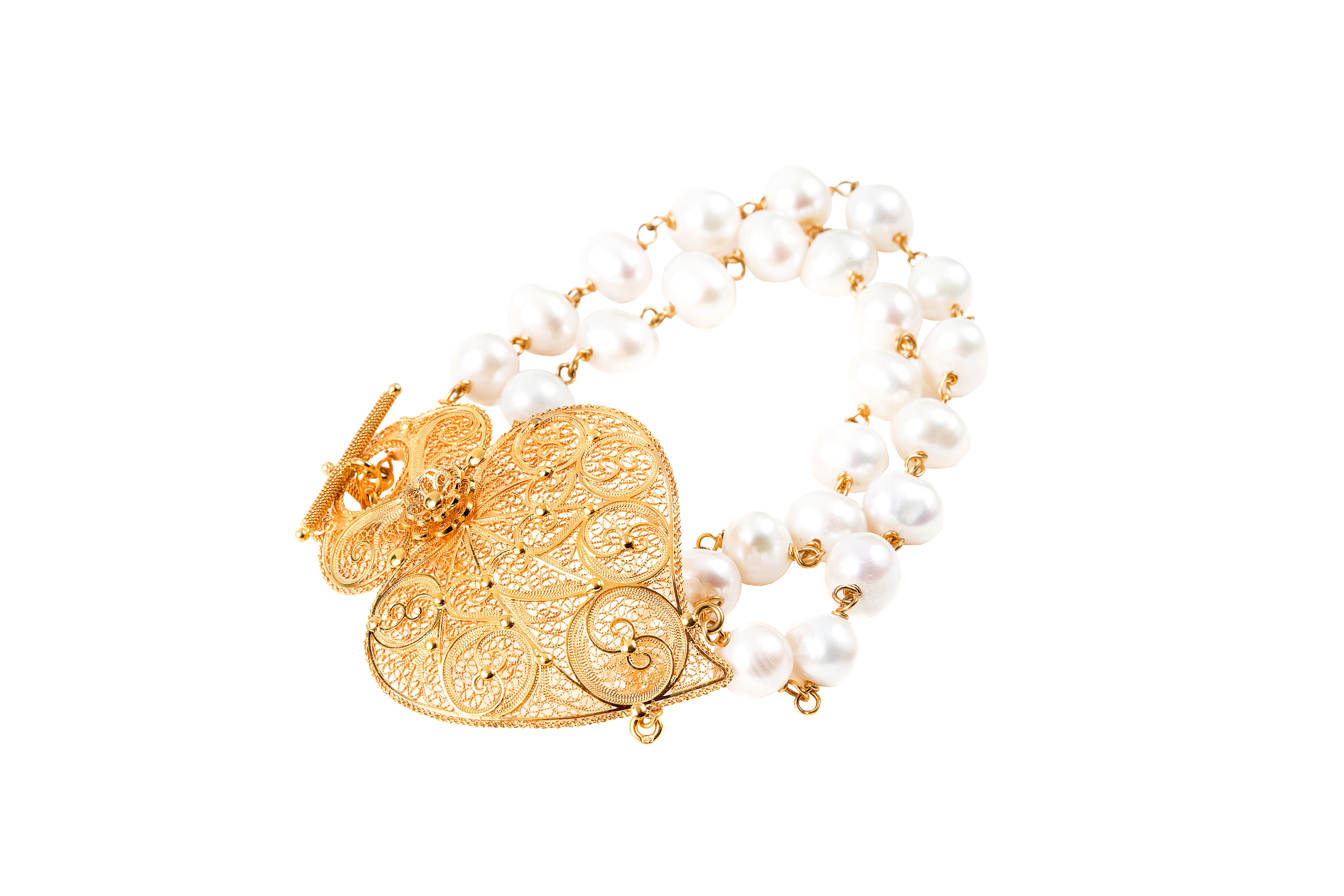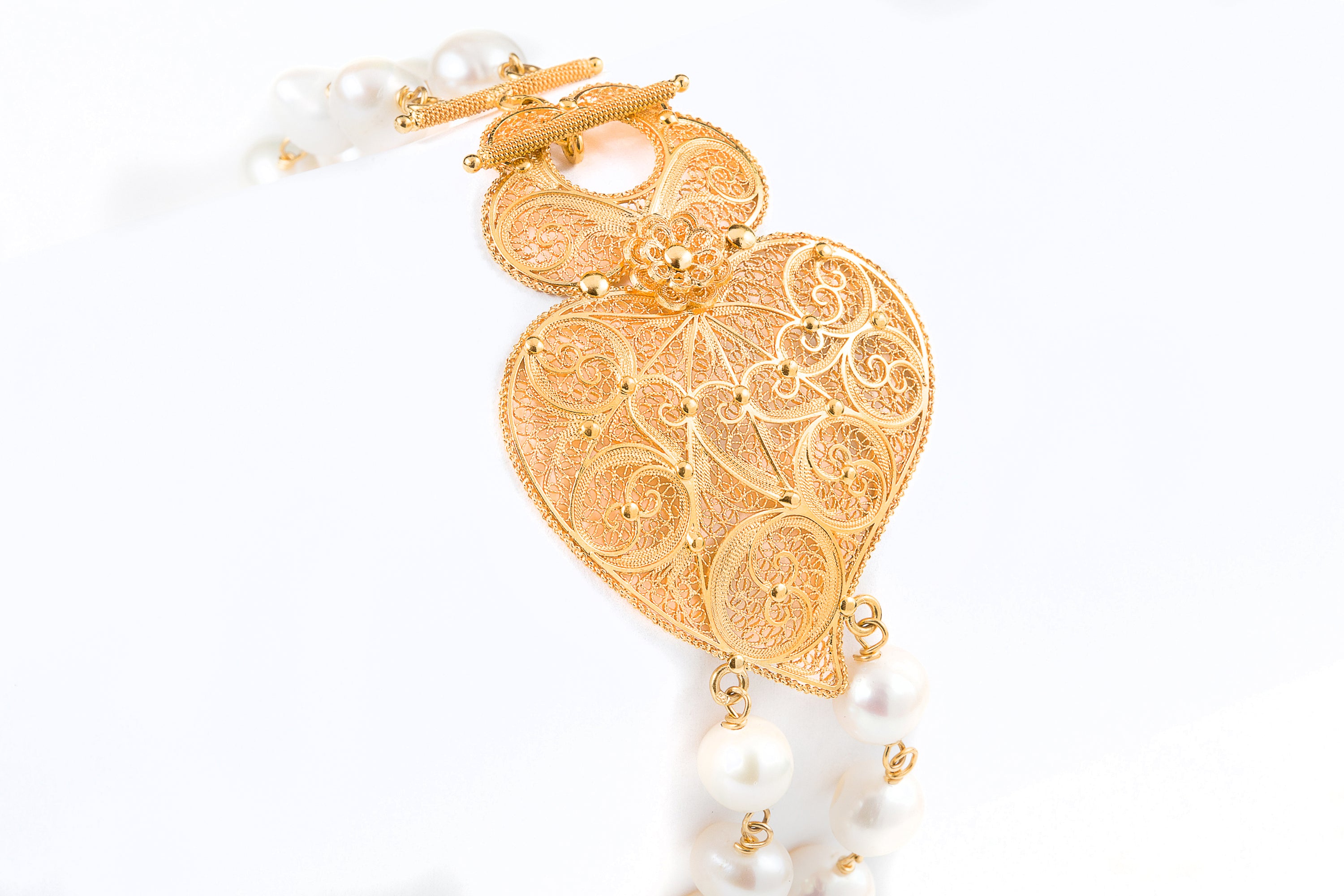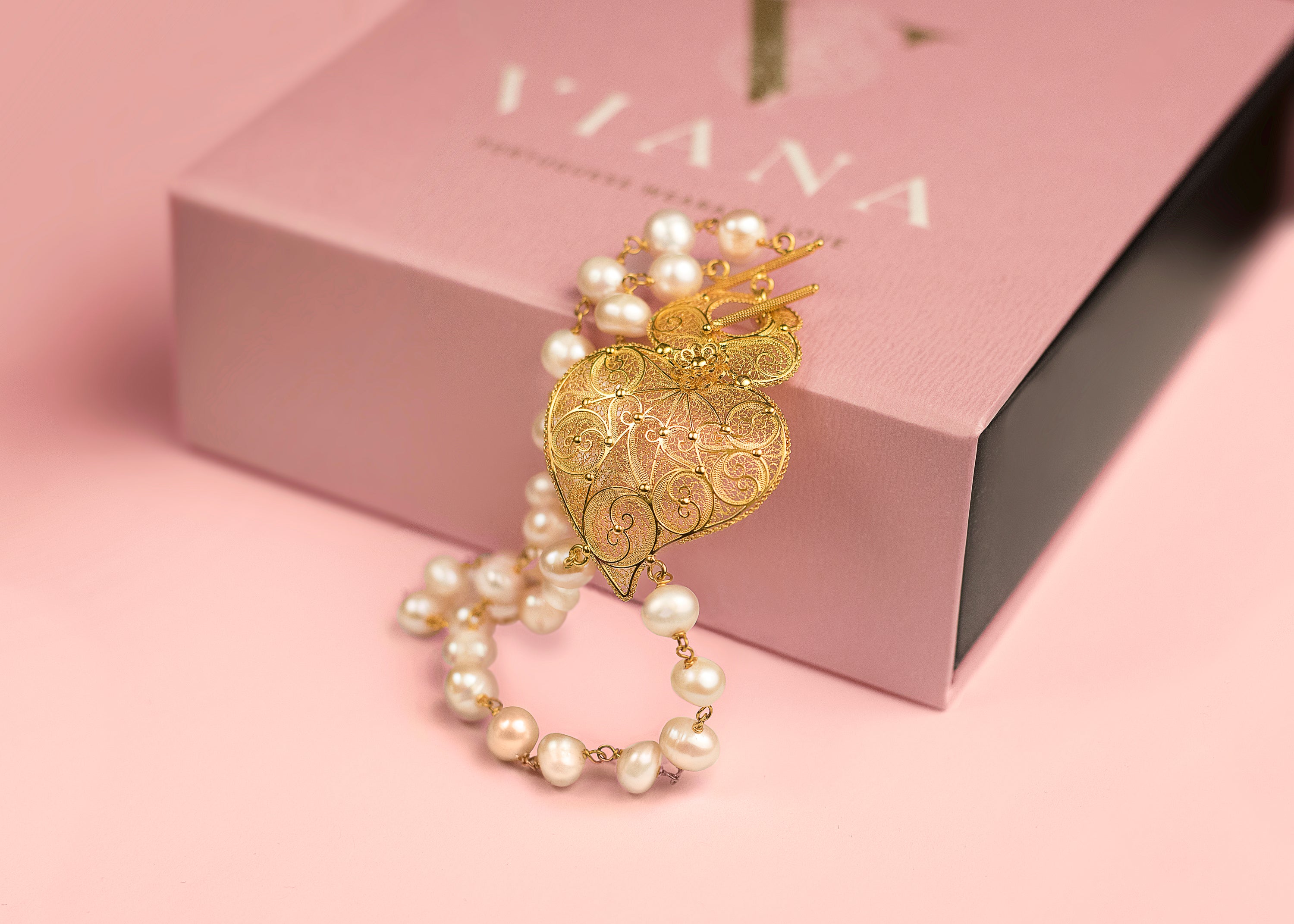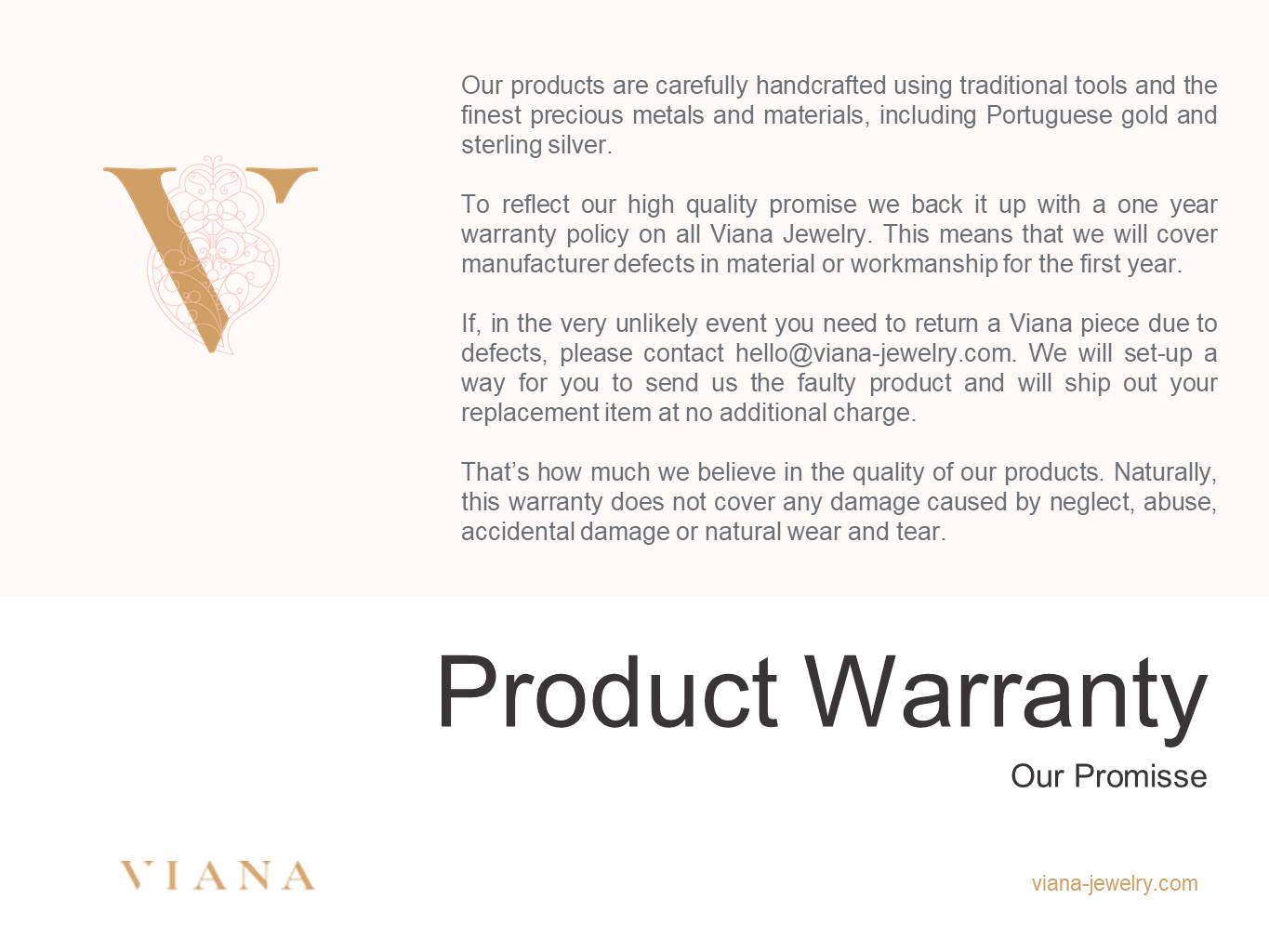 19.2K Gold | Freshwater Pearls
The headline piece in the Viana Hearts collection. This incredible 19 carat pearl and gold bracelet is adorned with elegant freshwater cultured pearls that outshine the brightest of gems, the finest detail worked into the most exquisite design is reflected in the final work. The result is an incredible, unique and intricate lace style worthy of being worn by the most powerful and sublime of women. 
Handmade | 19,2k gold | baroque freshwater pearls 7-8 mm | heart dimensions: 1.3" (3 cms) height and 0.7" (1.8 cms) wide | Please see the table of sizes to find your perfect fit. 
This piece honors the Lima River that serpents Viana do Castelo.
As with all of our products, we promise you will be completely delighted with your purchase and we offer a full and immediate return and refund policy in the very unlikely event of any concerns. We are so confident of the beauty and workmanship of our jewelry that we will even pay the return shipping for you.
All of our products are guaranteed to be faultless and we are confident you will love and cherish your Viana Jewelry Forever.
We offer Free Shipping and Gift Boxing to All U.S States, giving you an easy and perfect experience every time.
We pride ourselves on offering you impeccable service and jewelry that you will be proud to pass down to your future generations.
We are a tiny, family business and our products are all unique and hand made by local Silver and Goldsmiths in Viana do Castelo, Portugal. We then ship the pieces to our head office in Norwalk, CT where we polish and pack the jewelry before gift boxing and shipping to your door.
Free Shipping & Returns
All purchases can be returned or exchanged within 30 days, plus shipping is on us.
Learn More