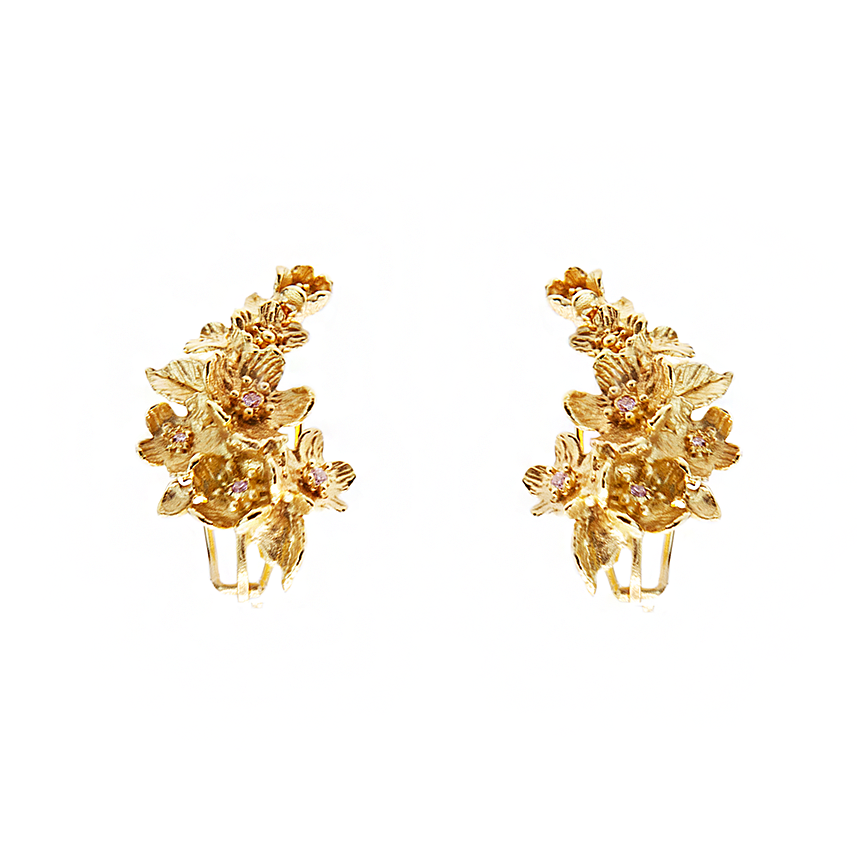 Gold Cherry Blossom Earrings
Sterling Silver | 19.2k Gold | 4 Precious Stones
The beauty of Japanese cherry blossoms and the fine handwork of Vianna come together to create this
gold cherry blossom earring
. These descending cherry blossom climbers are embellished with lovely pink precious stones and look exactly like cherry blossoms on a branch. The detailed work and fine details are what make these earrings one-of-a-kind! Climber earrings are just perfect when you need something unique and special to mark an occasion and these climbers showcase the enchanting beauty of cherry blossoms.
Gold Cherry Blossom Earrings
Free Shipping & Returns
All purchases can be returned or exchanged within 30 days, plus shipping is on us.
Learn More